Open to film students
& fresh graduates
From all over the world
FOR
6 PROMISING
YOUNG
FILMMAKERS
A mentoring & residential Lab
MunichFilmUp! was founded to create an inspiring space for creativity and ideas, to enable young filmmakers to find their own personal way to evolve their stories into finished screenplays.
Our objective is to turn six film visions/ideas into an equal number of feature-length debut films.
Apply before 1ST September 2023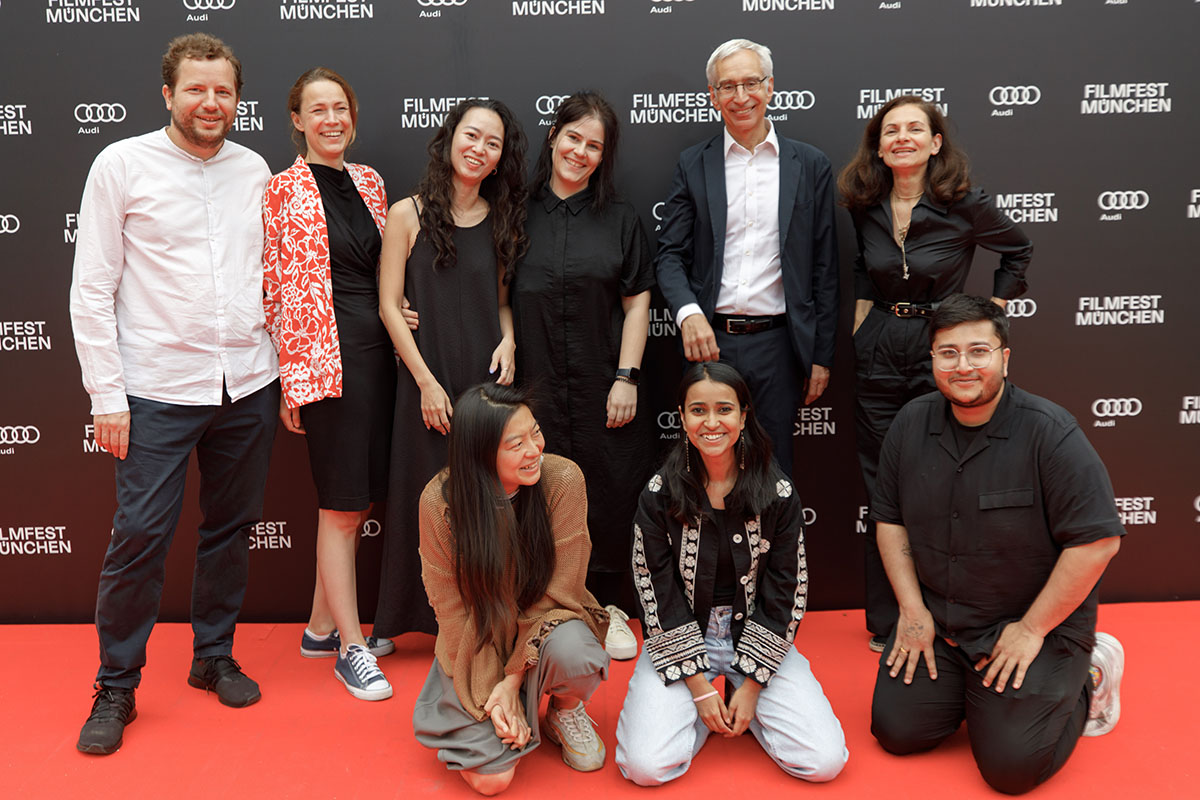 The second edition of Munich Film Up! ended at the International Film Fest Munich with the final pitching of the 6 selected feature film debut projects and the award ceremony of the MunichFilmUp!. The Kirch Foundation Award (endowed with 5.000 Euro) went to A HAZY ROMANCE by Viv Li and a special mention price of 3.000 Euro was given to DOUBLE BLIND by Sadeq Es'Haqi.
The awards were presented by Dr. Reinhard Scolik from the Kirch Foundation, which supports MunichFilmUp! financially since 2021.
A big Thank You goes out to our amazing jury: Naomi Levari, Liuying Cao, Ada Solomon, Bernard Michaux and Jeremy Chua.
https://cineuropa.org/en/newsdetail/445498
Aside from nurturing the individual projects on a content level, the MunichFilmUp! lays a special focus on the networking aspect. Participating filmmakers will meet renowned producers, directors, and screenwriters from the international media industry, who will help them achieve their projects most effectively.
We thank the Pop Up Film Residency, our exclusive partner, who will contribute not only its expertise in screenplay development, but also its network of brilliant and experienced international filmmakers as well as industry representatives.
The programme is set to create ideal conditions: the possibilities to find the means necessary to create the developed screenplays to evolve into six new film projects. In the final analysis Munich FilmUp! will benefit not only from our participating filmmakers but also from the film production center Munich in general.

The 6 promising young filmmakers are offered a 8-month journey that starts & ends all together in Munich (at the Film School Fest Munich at first & at the Filmfest Muncher at the end), with individual 3-week-long Pop Up Film Residencies in between.
17TH JULY - 1ST SEPTEMBER, 2023
1ST SEPTEMBER - 1ST OCTOBER, 2023
Time for the selection committee
2ND OCTOBER, 2023
Online interviews with finalist submissions & final selection
12TH - 18TH NOVEMBER, 2023 (exact dates in Munich tba)
Kick-Off & First get-together at Filmschoolfest Munich 2023
DECEMBER 2023 - JANUARY 2024
Participants work together on their projects (online).
FEBRUARY 2024
The first online meetings with residency hosts & mentoring
MARCH 2024
Each participant travels to the individual residency for a three-week stay –
operated by the Pop Up Film Residency. The goal of the residency is discussed individually. The development work is structured and focused accordingly.
APRIL - MAY 2024
Extra mentoring online by film & media representatives ( mostly Munich & Germany based ).
JUNE 2024 (exact dates in Munich tba)
Script presentations & networking events at FILMFEST MÜNCHEN
All six participants travel to Munich to present the developed scripts, in front of film and media representatives from Munich, Germany and international guests of the FILMFEST MÜNCHEN. To maximize networking opportunities, individual appointments are scheduled, along with invitations to official events & meetings.
MunichFilmUp! supports the filmmakers throughout their feature-lenght films creative process, offering them an individual development plan especially designed to meet their individual needs. 
For the duration of the Lab (from November 2023 to June 2024), each filmmaker will be coached by its artistic director, along with top-notch international industry mentors, to continuously question the creative decisions made during the screenwriting and development process; and to repeatedly apply new approaches and aspects to the involved characters and dramatic structure.

TREATMENT
Six to eight-page treatment
for feature film.
LOOK & FEEL
Three photos and visuals to describe
your project.
CURRICULUM VITAE
For us to get to know better.
SHORT FILM
One previous short film you either wrote or directed.
INTRODUCTION VIDEO
Three-minute video (1.5 min. about the applicant, 1.5 min. about the project).
Q&A – MUNICH FILM UP! IN
10 QUESTIONS
#1. Am I required to develop my film project in English?
We only accept applications and documents in English.
#2. Can I submit more than one project per lab?
Each filmmaker may submit one project per session.
#3. Can I submit a short/mid-length project?
Each filmmaker may submit a feature-length project.
#4. Can I apply with an adaptation or documentary project?
Yes for both. We accept feature film projects only, but are open to hybrid formats.
However for an adaptation, you should be able to demonstrate proof of securing the adaptation rights for your project .
#5. What if the project has two screenwriters ? Can a second writer or producer take part?
Munich Film Up! will cover the expenses of the main writer/filmmaker (as detailed in the participant obligations).
A second writer/filmmaker may join the sessions at their own expense and share the same room assigned to the main writer/filmmaker.
#6. What is the attendance fee for the Lab?
The expenses for travel to Munich and local accommodation for both FILMSCHOOLFEST and FILMFEST MÜNCHEN, for the mentoring and networking sessions, as well as for the pop-up residencies are covered by the Lab program.
#7. If I am accepted, how and when will I be notified?
Online interviews will take place on 10th and 11th October 2022. Notification of acceptance will be on 13 October 2022.
#9. Do I need to submit a copy of my graduation with my application?
Yes, we need to check the date of your graduation from film school. Candidates are eligible for up to three years after graduation.
#8. Can I apply with a project that has been submitted or supported elsewhere?
#10. What video codec should I use for my application video?
We do not download video files. Please upload it online and send us the link.
READY TO
SUBMIT MY PROJECT
If you have any questions about your application, you can send us an email
at International@hff-muc.de.
Our teams will answer you as soon as possible!
Co-director
Elena Diesbach is Head of the International Office & the Summerschool of the University of Television and Film Munich (HFF).

Diesbach was Co-Director of the Greek Filmfestival Munich and HELLAS FILMBOX BERLIN 2017. She has been working for major filmfestivals in Germany such as the FILMFEST MUNICH or the INTERNATIONALE HOFER FILMTAGE in different positions since 2011. A member of the board of examiners of the FSK since 2006, Diesbach was sales & acquisitions manager at the HELKON MEDIA AG, editor of TV clips & commercials at PRIMAVISTA and project manager of the EU Project "Échanges individuels de jeunes européens".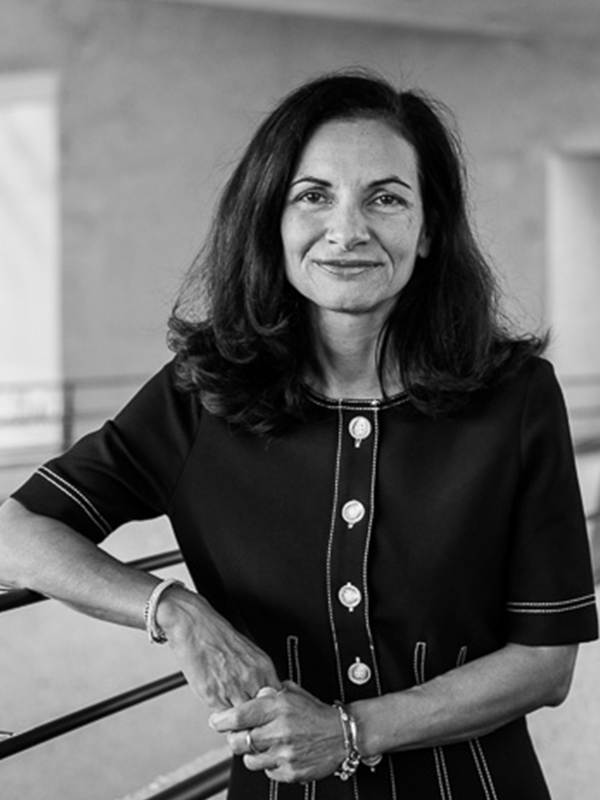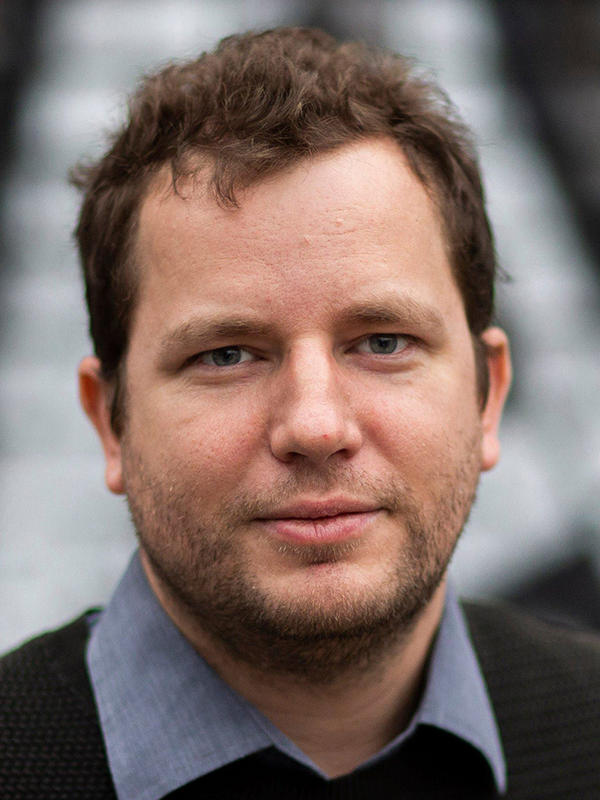 Co-director
Matthieu Darras is the director of Pop Up Film Residency that he founded in 2017.
Previously, he founded & directed the European Network NISI MASA, and later on co-founded and was the artistic director of the TorinoFilmLab. A writer for the film magazine Positif, Matthieu Darras has been working as festival programmer, notably for the Cannes Critics' Week and the San Sebastian Film Festival (since 2010). He co-founded First Cut Lab in 2015 and serves as Director.
Pop Up Film Residency is happy to connect you with its hosts in Europe.
All of them are to discover on its website. Let's go!